With the current ecological context, consumer expectations are changing, increasingly based on responsible and environmentally friendly practices.
Since the environment has always been at the heart of our concerns at Marin's, we felt it was necessary to adapt our offer to provide our customers in-store marketing solutions that were more respectful of the planet.
Our sustainable development objective for this year? Zero plastic in our POS storage. Mission accomplished by our R&D teams!
We are pleased to introduce you to Clic'N-Green™, our new range of 100% recyclable displays, which meets the current environmental challenges!
An adapted response to our customers' concerns
According to a study from Accenture Strategy, 60% of consumers prefer companies that are committed to reducing plastic in their production process. This study echoes our innovation process, and our main objective for 2019: to remove plastic from our carrier products. An environmental approach that makes sense, and allows us to offer responsible solutions without compromising on the quality, service and price of our products.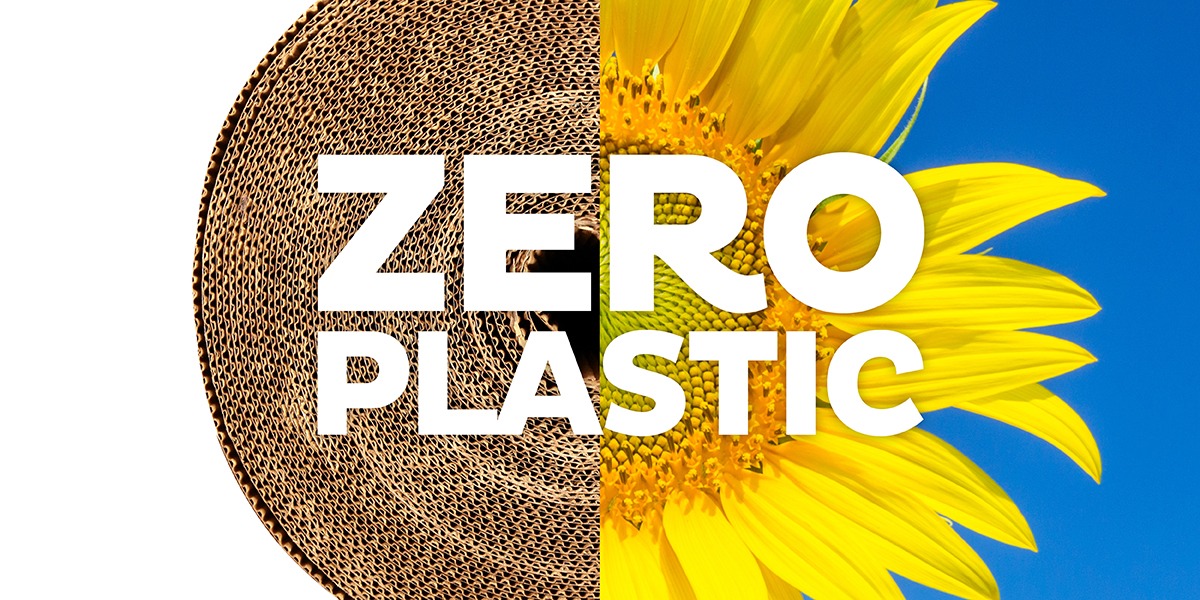 What are the advantages of the Clic'N-Green™ range?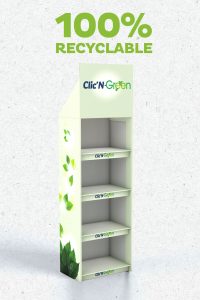 Like our other Clic™ products, the Clic'N-Green™ range offers a large storage capacity, with a weight ranging from 20 to 35 Kg per shelf depending on the models. A quick and intuitive implementation at the points of sale. A large communication surface to wear the colours of the brand, promotion or product presented. And a small footprint on the ground.
In addition to its invisible hangers made of recycled cardboard, the Clic'N-Green™ range is also distinguished by its simplified assembly. Moreover: it is easily movable once set-up.
Available in several formats, its Light version, ¼ of pallet with 4 or 5 shelves is fixable to a pallet rack.
Want to know more about the range? Email us at contact@marins.net and our sales team will tell you everything.