Every year, the spirit of the holidays invades the points of sale and the Christmas POS display invades the stores. Which POS, which communication media? It all depends on the objective. Focus on the essentials of a Christmas campaign halfway between marketing and enchantment!
Displays in Christmas campaigns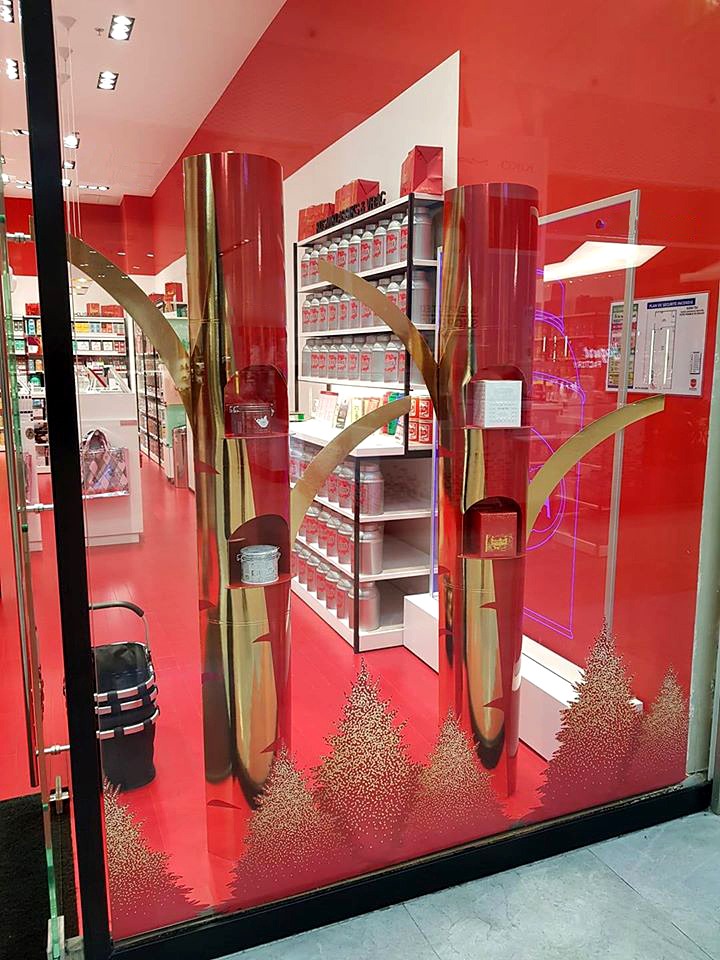 The great classic of a successful Christmas campaign is the same as every POS campaign. It has to be simple to set up and effectively showcasing products.
How to succeed in such circumstances? Even a simple display unit must put on its festive costume for a Christmas campaign worthy of the name.
Whether it's an XXL FSDU in red and white or even a counter display shaped as a Christmas tree!
Shop-in-shop Christmas display
If there is a period when the staging of the point of sale enchants consumers, it is this one… hence the omnipresence of POS installations that take customers into a fantastic world, where the products on display are an opportunity not to be missed. And with modules recreating a mountain chalet, Santa Claus' workshop or a merry-go-round, the show is guaranteed, and so is the attraction!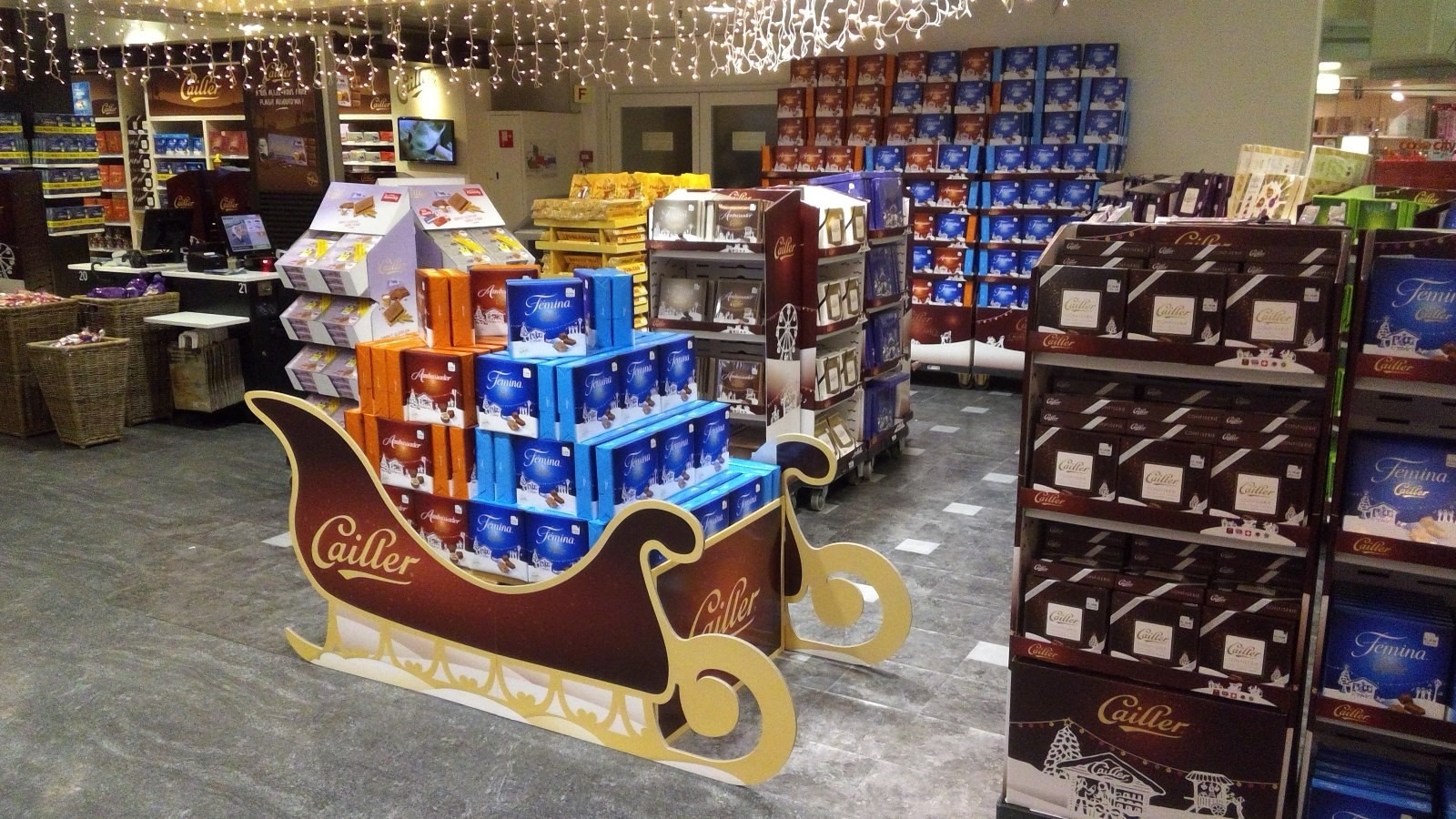 When a Christmas campaign comes alive
Another great classic found in most supermarkets during the festive season, the animation always makes an effect. Why is that? Because a successful animation immerses into a festive atmosphere, where consumers are already more inclined to take their time than the rest of the year. Imagine a tasting counter in the colours of your Christmas campaign, cardboard furniture welcoming customers to test the festive make-up, a kiosk with its urn for a competition game with a Christmas present at the end… are you dreaming of mulled wine and gifts? Christmas POS has struck again.