Some inspiration for your Christmas POS display operations!
The holiday season is a major event for the retail industry. It is mostly due to the fact that 88% of French consumers still make purchases in store for Christmas. Therefore, it is an important commercial event that needs to be thought out. It represents a big opportunity to make your products stand out from the competition. To do so, you need to adopt an original and impactful in store marketing strategy. That inevitably goes through an organized POS display campaign for Christmas, and some eye-catching staging.
How to engage with the customers?
You have to keep in mind that, during the holiday season, the consumer is considerably more organized and informed. Indeed, according to Marketing Professionnel, almost 48% of consumers in the world start their Christmas shopping before the month of July. Another reason to start your projects early enough. By doing so, you'll also succeed in positioning your products according to the customers expectations. This is a great way to maximize the impact of your promotion campaigns in stores.
A good Christmas POS display is the perfect occasion to provide unique experiences to your customers through your products. Get some inspirations for your next move by discovering our latest shop-in-shop creations, as well as our other display solutions! Still hesitant? Your can find more ideas by going through our showroom where all our creations are displayed!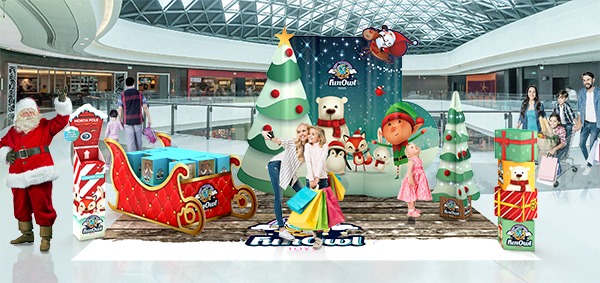 Make your campaign stand out through an immersive and easy to assemble display!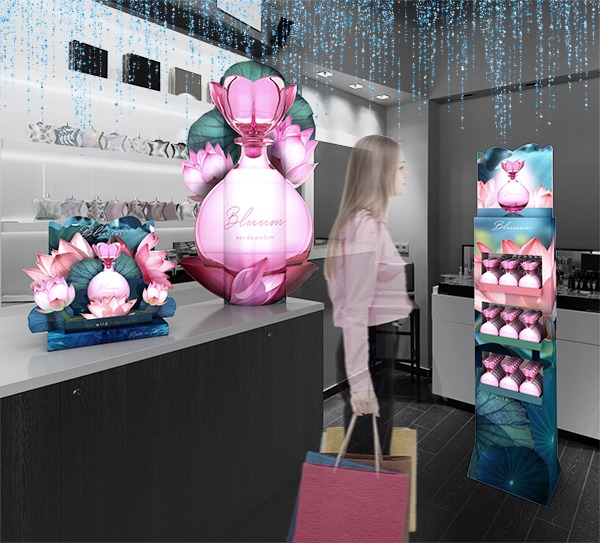 Distinguish yourself on the point of purchase through an attractive design, just as those perfumery displays !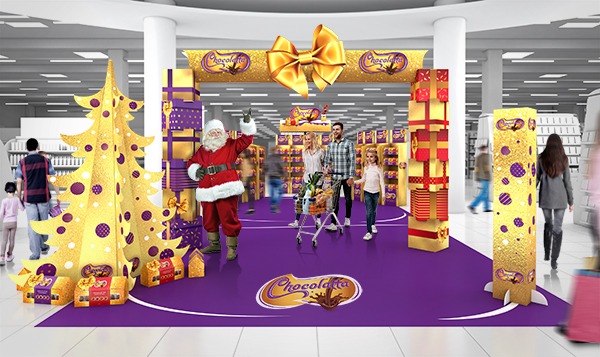 In the aisles, highlight your products thanks to an elaborate shop-in-shop display.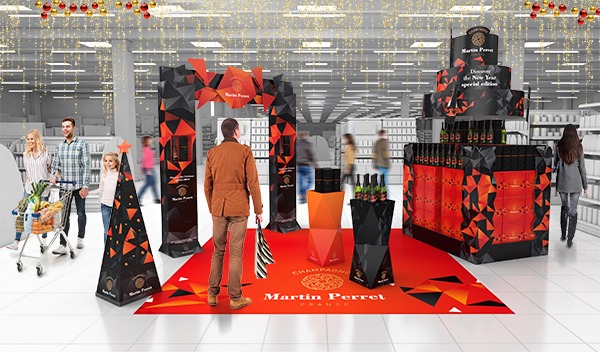 Become the king of shop-in-shop display through an impactful storytelling that allows your product to express itself!
We hope that those few examples gave you the inspiration you needed to give some punchiness to your next Christmas marketing operations! However, is your research did not give any result, we're still here to advise you and create, thank to our large catalog of solutions, customised displays that will sublimate your products in points of sale.