Because the lovers' day is also a great marketing opportunity, a successful POS campaign for Valentine's Day is a true seduction asset. Let us explain you everything.
As with any recurring event, a Valentine's Day POS operation that hits the mark is a POS campaign that masters the basics of such event. In other words, an emphasis on the point of sale combining an efficient message, an interesting promotion and an unmissable occasion with a high level of visibility: once attracted, the consumer expects a crush as much as a financial good deal.
At the base of the crush, there is the idea. An innovative, impacting, but logical and easily identifiable idea, supporting a promotional mechanism linked to the event. The most beautiful challenge of a Valentine's Day POS campaign? A compromise.
The message must be clear and give the impression of doing business, the device must highlight the targeted products while offering consumers the benchmarks they expect to find… all without falling into such stereotypes. If you want to sell batteries for the occasion, it is better to explain why on that day. On the other hand, if you are promoting flowers, there is no need to oversell it with hearts all over!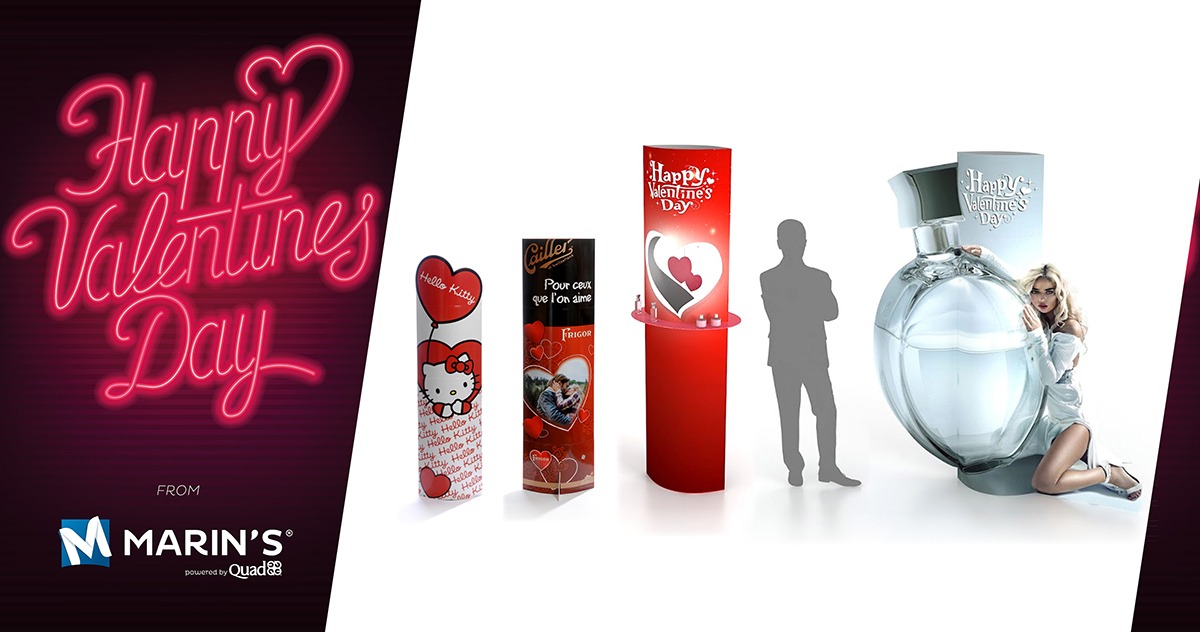 To wrap it up, for a successful marketing operation, the reflection and design work must start several months in advance, especially in the case of a large-scale implementation. Ground clutter remains the lifeblood of such a short event: a good Valentine's Day POS display should be set-up quickly and easily, favouring a high deployment to catch the consumer's eye, with maximum visibility and minimal clutter. With or without hearts, with or without flowers.